Follow the adventures of Odysseus from Troy to Ithaca.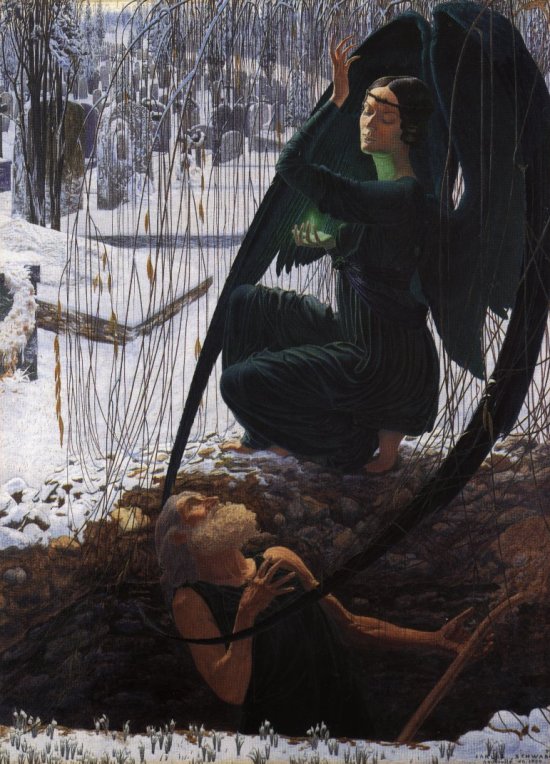 Orestes is burdened by the sin of matricide. The furies follow and harass him. Painting: Schwabe's FURY.
Note: Most paintings are courtesy of artmagick.com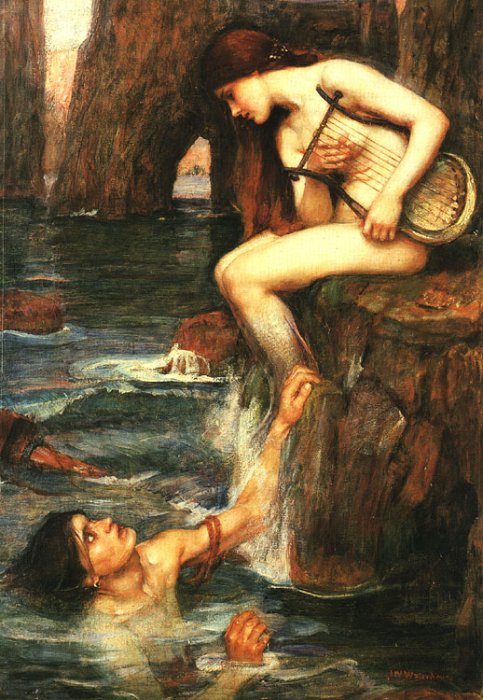 In Odysseus's journey home, he passed by the Sirens, those beautiful mermaids who sing and lure men to their deaths.
Painting: Waterhouse's Sirens.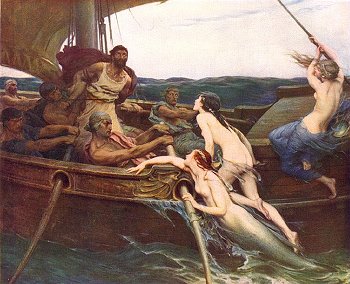 Ulysses and the Sirens by Herbert (British, 1864-1920) Painted in 1909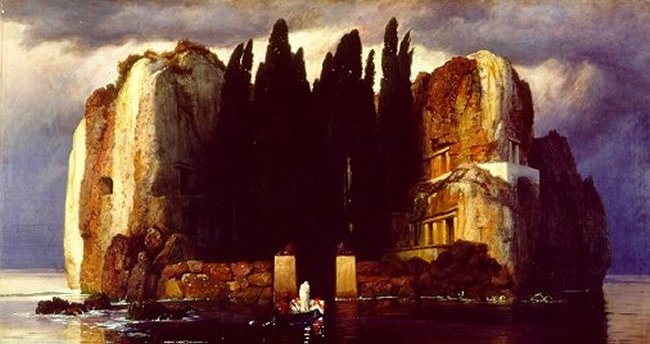 Odysseus journeys to the isle of the dead to see Teiresias, the blind seer. (artwork, Bodkin's "Isle of the Dead" courtesy of artmagick.com)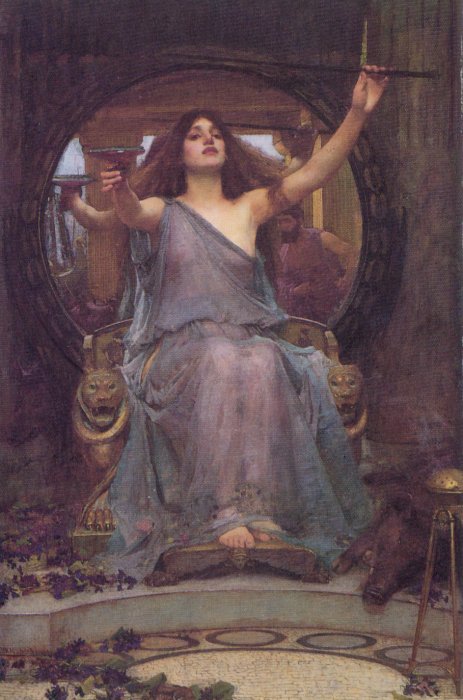 Circe, the enchantress, beguiled Odysseus' men, changing them to pigs. Here she attempts to seduce Odysseus.
Painting: Waterhouse's Circe giving the Cup to Odysseus